Ok, I know, Summer is over but with the weather we just had this past week, it kind feels like August all over again! Speaking of August, today I'm sharing Heather and Gabe's colorful summertime reception at the South Coast Botanic Garden. Oh and that dress? SO PRETTY! Wait until you see how it transforms for dancing.
Getting ready with your squad
You know it's going to be a great wedding when the girls get ready together with some champagne, cute robes and some photos of them jumping on the bed!
Meanwhile in the guys room...everything was under control and they were so well behaved!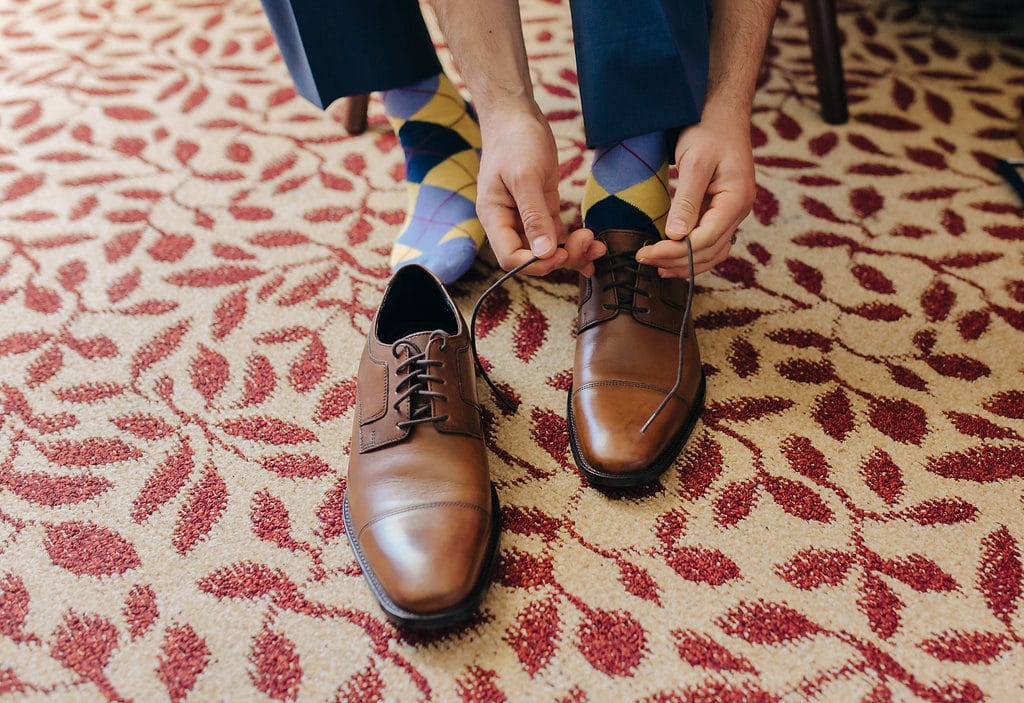 First Look in the garden
Then came the First Look. One of my favorite parts of a wedding. We had a First Look for our wedding and I felt 100 lbs lighter after it. It's so good to see your fiancé and it really helps calm nerves. It also makes for incredible and emotional photos!
The reception details
The couple chose to have a private ceremony a week before and wanted to celebrate their marriage in a beautiful outdoor setting which is why they chose to have their reception at the South Coast Botanic Garden in Palos Verdes, CA.
The bride, Heather, found all of these blue bottles at different thrift stores and shops over the course of several months. She kept costs down by buying her own flowers for the centerpieces and adding a cool blue and white patterned table cloth overlay and marble table numbers. Each table was equipped with a shot glass and disposable camera that guests used throughout the night. I hope those photos turned out good!
This crafty couple also took the time to make their own seating chart with screws spelling out their names, how cool is that? The signage at this wedding was all really good. I love the clever Hasta Luego sign.
Romantic photos around the Garden
We snuck the couple away to the cactus garden for some gorgeous sunset photos and then brought them back for a fun grand entrance followed by some dancing! Photographer tip: definitely scout this venue before you shoot a wedding there because there are 87 acres of garden and you may want to take your couples out into a different part of the Garden for those golden hour photos!
Dance the night away!
Let the party begin! We had Chunk-N-Chip's ice cream sandwich bar come by for a few hours which was a total HIT for guests, awesome beats by Diego from VOX DJs and the perfect weather for a dance party. Also, this groom's got some MOVES!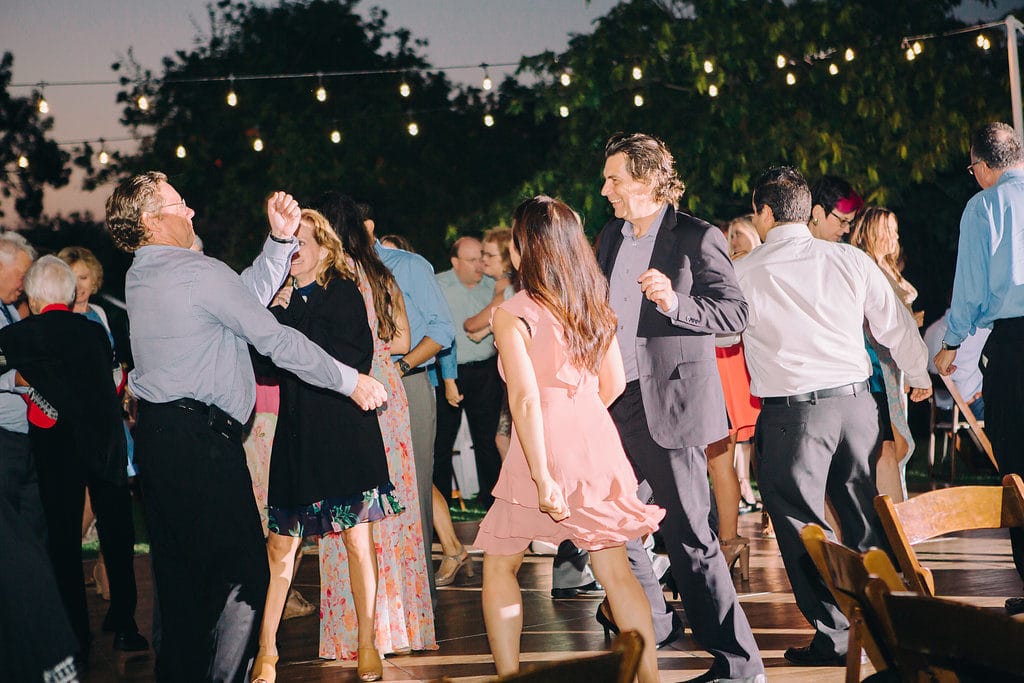 Remember that gorgeous fairytale-like gown the bride wore? Well, guess what! It's a 2-piece and the skirt comes off for dancing!
Congratulations Heather and Gabe!
Planning 'Cause We Can Events // Photography Nichanh Nicole Photography // Venue South Coast Botanic Garden // DJ Diego VOX DJs // Rentals Choura Events // Catering Wheat & Fire Pizza Oven // Desserts Chunk-N-Chip //