To say this wedding was a dream wedding would be an understatement. Not only was it in the witchy woods of Scotland but it was filled with so many emotions that I get teary eyed just thinking about it. Let's let the photos do the talking now…
The Venue
Laura and Adrian could have gotten married anywhere in the world but they chose the Inshriach House in Inverness, Scotland. They had debated over the location because they loved so many different parts of the world but there was something about the green hills and the mysterious nature of Scotland that really called to them. When they found the Inshriach House, they immediately knew this was the place. There's a sort of 'witchiness' to the place that intrigued us all and a small river at the bottom of the property that was perfect for an intimate ceremony.
The ceremony
What started out as a small drizzle quickly became a Scottish downpour when it came time to walk out for the ceremony. Guests grabbed umbrellas, raincoats and whatever else they could find and were up for the challenge of a rainy ceremony walk. Lead by a friend who played guitar and sang, we all walked down to the river and climbed over some rickety stairs to the perfect little meadow clearing.
The ceremony itself was filled with words from friends, poems, songs and the most thoughtful and beautiful vows. Not a dry eye in the whole place. We all held hands at one point and sen the newlyweds all our happy energy and positive vibes. The best part is that the rain stopped entirely for the ceremony and started again after the kiss.
The reception + details
After the kiss, guests were lead to a little meadow where we started a bonfire and popped champagne! The rain was still coming down but the fire kept everyone warm and dry. After a few minutes of singing and celebrating, we lead the group back up the trail to the manor for appetizers, cocktails and music in the living room.
Dancing under the stars
After a delectable meal filled with the best toasts every by friends and family, we moved everyone outside before sunset for the first dance. We played their song on a little bluetooth speaker as everyone gathered around in a circle around the bride and groom.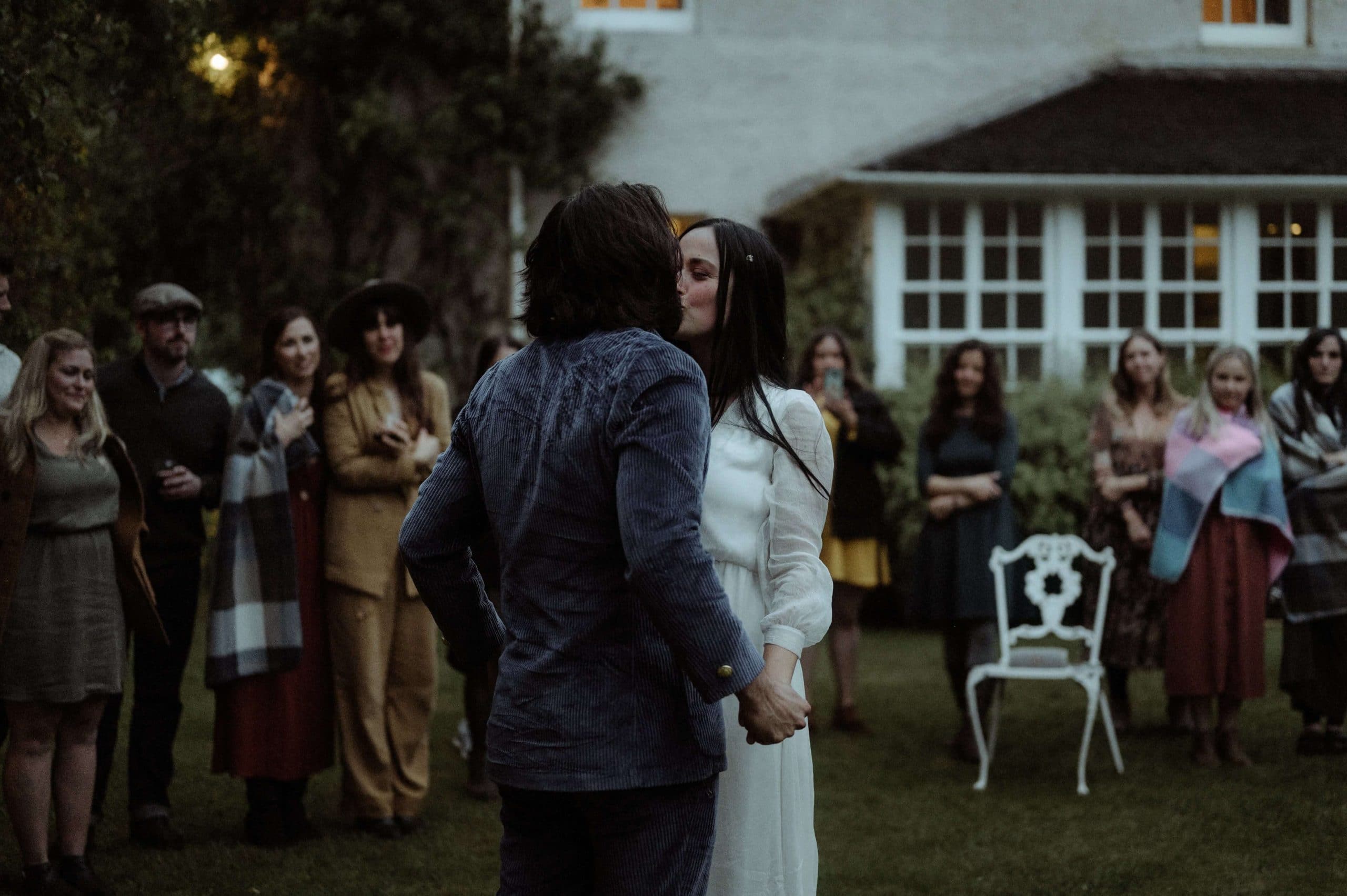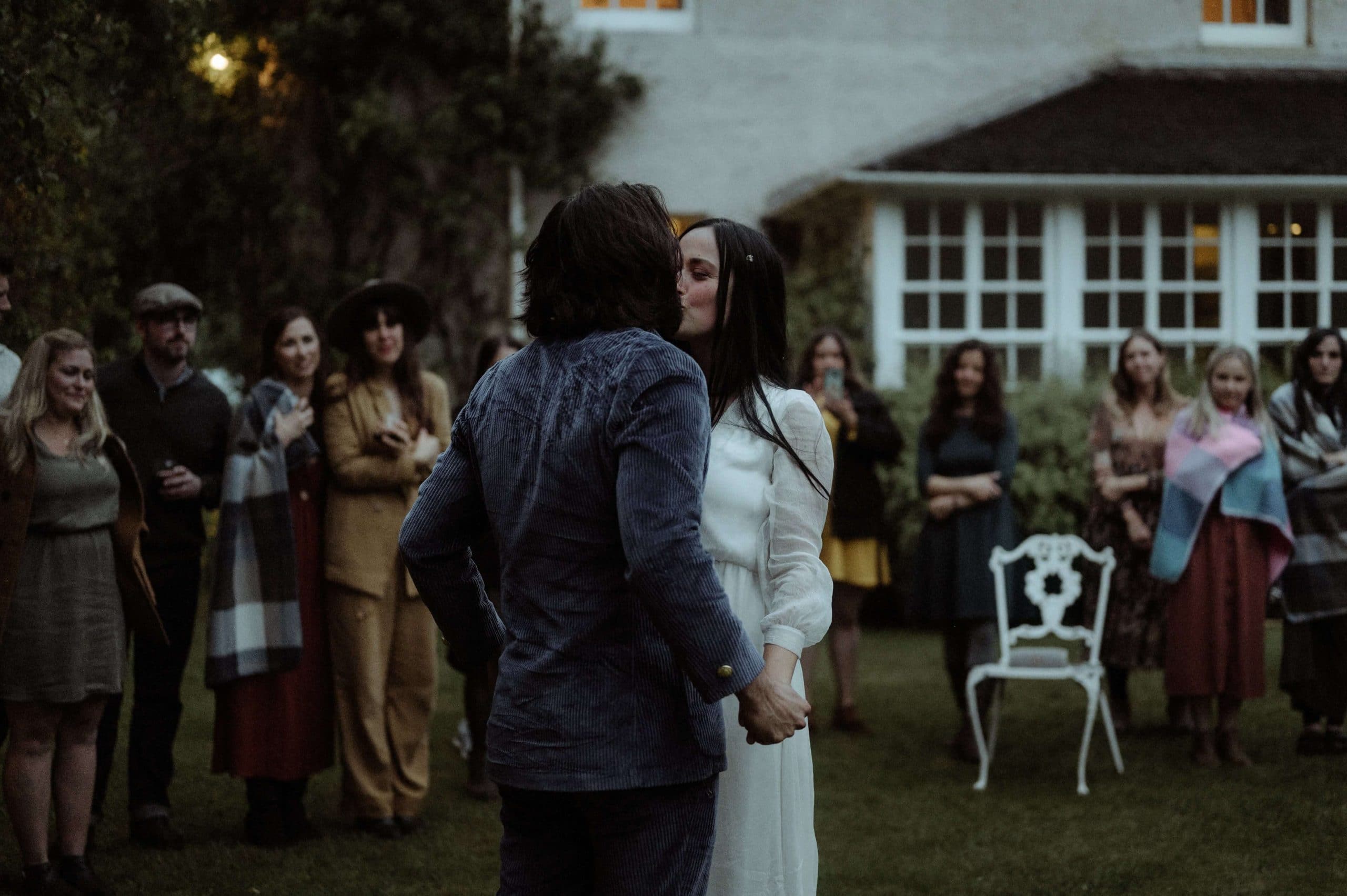 The rest of the night was so fun and stress-free for everyone. The fire was on in the living room, wine bottles were being shared and music was play through the house stereo. It was cozy, witchy and romantic all at once.
Photographer The Kitcheners // Planning 'Cause We Can Events // Venue Inshriach House // Florals Lu Johnson // Catering Beskpoke Catering // Napkins La Pinata Party // Name cards Think Make Design