Kim and Jasper hosted a sweet summer Mid-Coast Maine wedding at The Squire Tarbox Inn, (you can see more about the venue on this blog post here) in June. If you know anything about early summer in Maine, you know it could be a really nice day or you could easily be met with rain. Luck would have it, we had the most beautiful wedding day!
Ceremony
With many options at the venue to choose from, the couple decided the back lawn overlooking the pond would be the best fit for their ceremony. Guests crowded around for a unique wedding ceremony that even included making of salsa. Yes, you heard that right! Kim & Jasper love to cook together and felt that it represented who they were as a couple.
Cocktail Hour & Reception
If you were to ask me what is the most important part of a wedding, it's quite possible I will respond with "food." Kim & Jasper felt the same way and reached out to one of their favorite Maine restaurants, The Thistle Inn, to cater their wedding. Dick & Anya, who own and run The Thistle Inn, have an amazing team and a menu to match. Guests were served delicious cocktails along with a tapas style menu. The menu included a raw bar of local oysters, a variety of salads, skewers and of course, blueberry cake. I'm not sure a Maine wedding wouldn't be complete without blueberries in the mix (or oysters).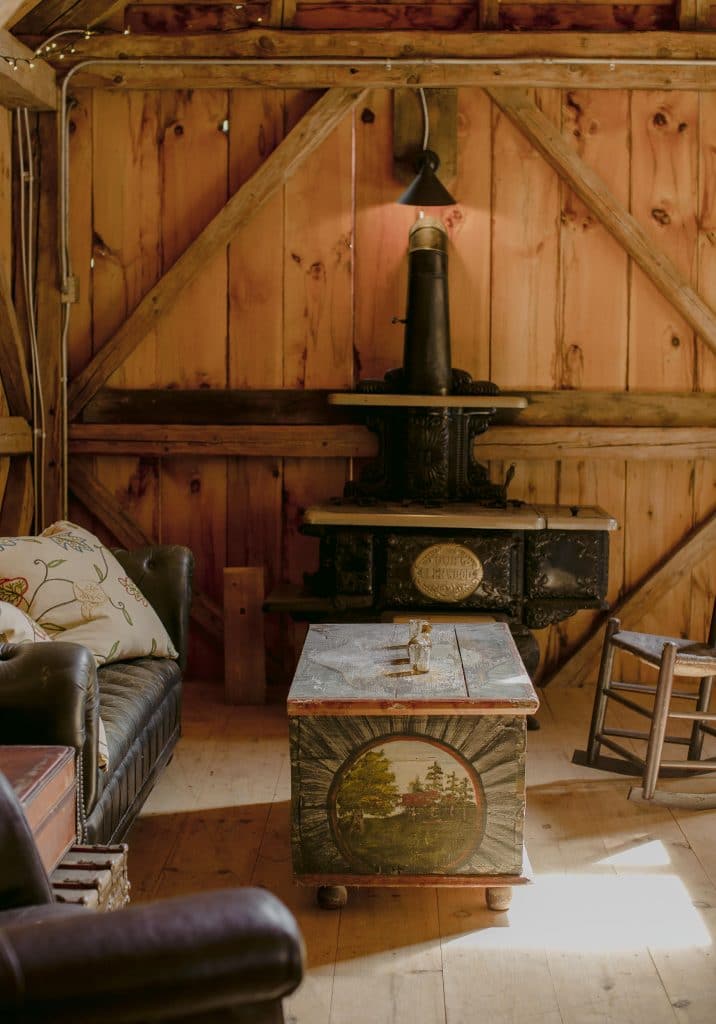 Easy as pie
What I loved most about this Mid-Coast Maine wedding was the simplicity. The couple decided to focus on the guest experience and less on the decor. Their friends put together pretty bud vases to scatter throughout the barn. The Squire Tarbox Inn has done such a great job with details throughout the Inn that less is really more at this property. A couple of lawn games & some music is all you need to set the mood!
Venue: The Squire Tarbox Inn
Catering & Bartending: The Thistle Inn
Photos: Meredith Brockington