Sometimes a destination wedding doesn't actually have to be very far from home. It also doesn't mean it has to be on a beach resort in Mexico. Arwa and Zohaile live in San Diego but wanted to have their guests come together and enjoy the beautiful Ojai area and the views of the Los Padres National Forest. Lucky for them, Zohaile's family has a Ranch right in the heart of Ojai that fit the description perfectly.
Arwa and Zohaile come from two incredible cultures rich in traditions. They chose to incorporate pieces of them during the ceremony but also add new ones, like a tree planting, to truly make it their own.
Arwa chose to get ready at the Ojai Valley Inn & Spa (one of the most beautiful resorts ever) just a few miles down the road from the wedding venue. Rich with greenery, trees and natural light, it's a photographer's dream place for those candid getting ready photos. The bride and groom also did their First Look there to be able to have a few moments together before joining their friends and family at the Ranch.
While all of this gorgeousness was happening at the Ojai Valley Inn & Spa, the 'Cause We Can Events team and other vendors were busy setting up and making Arwa and Zohaile's wedding vision come alive. The overall wedding design was a little bit of rustic charm with some bohemian vibes and a whole bunch of natural beauty. We wanted to create a super cozy space for friends and family to enjoy.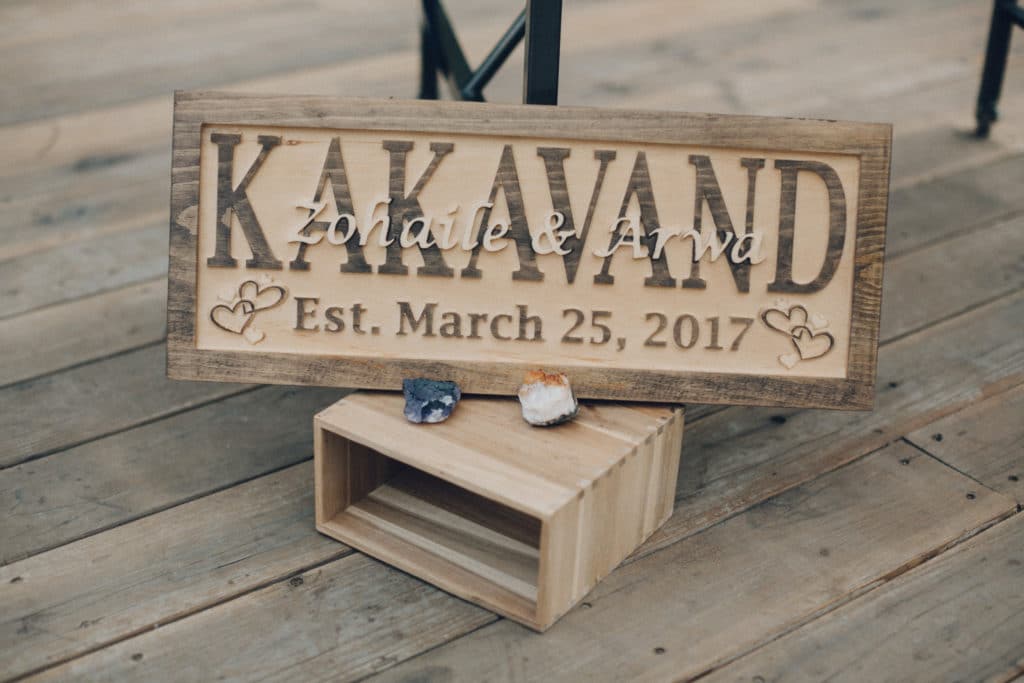 As guests arrived at the private venue, they were encouraged to sign a Jenga piece as the guestbook. Such a fun idea! Our bartending team from The Events Boutique welcomed everyone with handcrafted lavender mojitos that were incredible! The mint was fresh from the Ranch's garden and picked only minutes before the event started. Yum!
The ceremony itself was a beautiful blend of cultural traditions and the union of two beautiful souls.
Congrats to the new Mr. and Mrs! I love how excited our ring bearer is in the front row. Now, it's time to celebrate, take it away DJ Jack!
The food from The Lime Truck was SO good! Guests enjoyed something like 5 courses of fresh Mexican fusion dishes. For dessert, some traditional Persian cookies and tea along with a modern donut wall were served! Guests actually dined on top of the pool which we had covered by Persiano Event Rentals.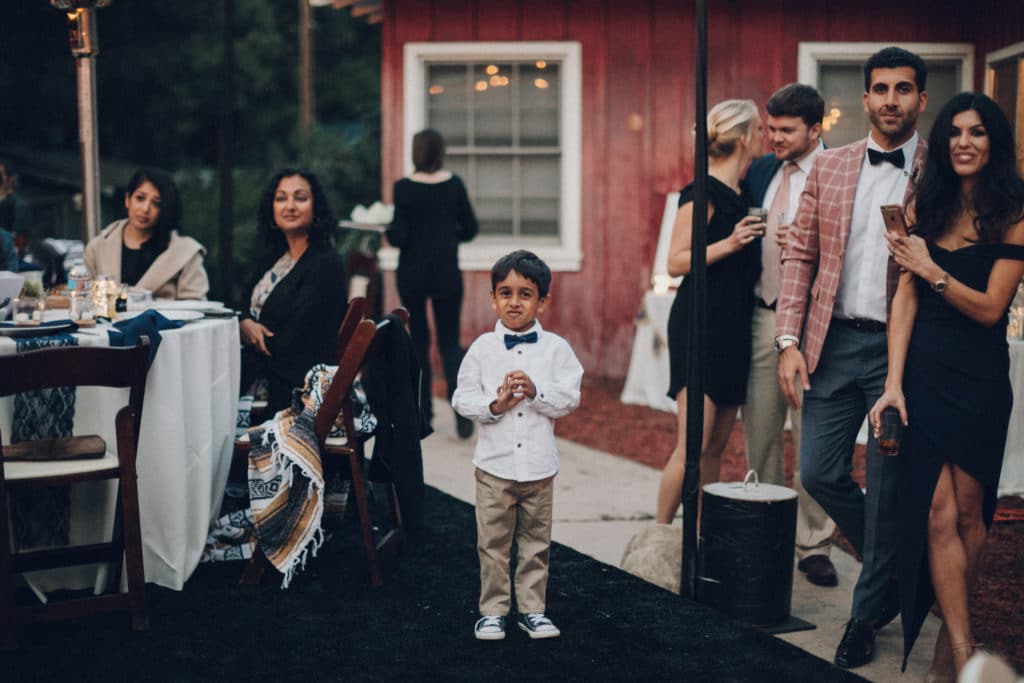 We had such a wonderful time being Arwa and Zohaile's wedding coordinators and being part of such a cool, adventurous couple's wedding day. We even got to stay in yurt while we were in Ojai so that was an added bonus! Thank you to Laura Goldenberger for always capturing the most perfect moments.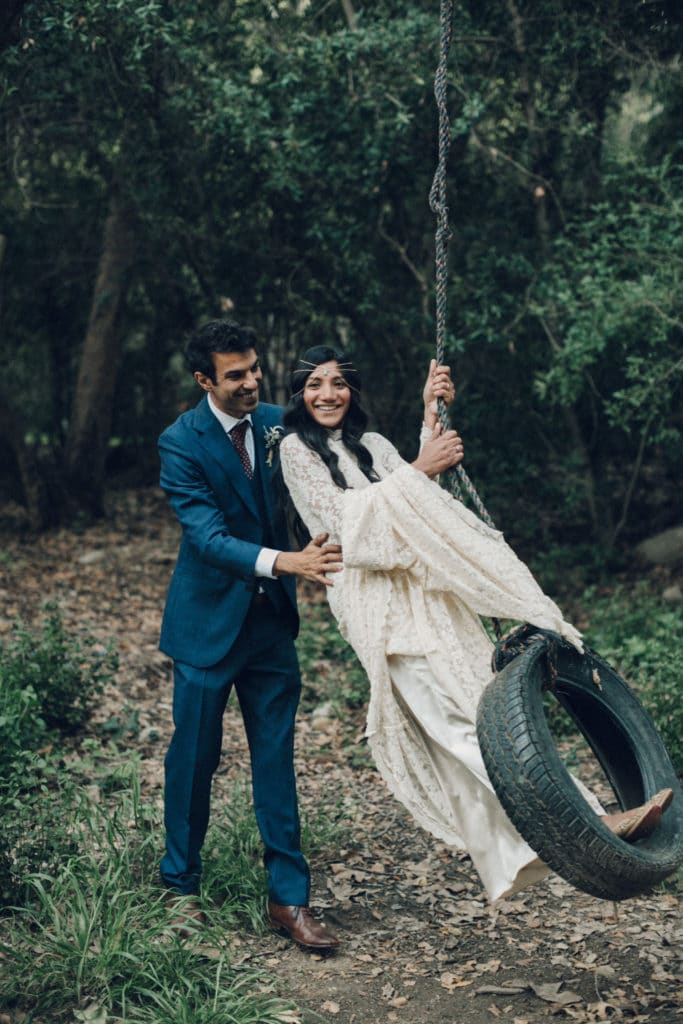 Planning by 'Cause We Can Events // Photos by Laura Goldenberger // Music by DJ Jack Farmer // Dress by Dreamers and Lovers // Rentals by Persiano Event Rentals and Blue Fish Event Rentals // Venue Private Ranch // Catering by The Lime Truck // Bartending by The Events Boutique