A longer post will follow with all the juicy details of our Rimrock Ranch wedding weekend in the desert but for now I want to share some sneak peeks that I got this week from my amazing photographer and good friend, Chloe Moore.
The Venue
I swear, Rimrock Ranch is one of those venues that doesn't require a lot of decor. It's just full of cool vintage cars and buses and eclectic decor all over the place. But the most beautiful part of this venue is that no matter what time of year you get married here, the sunsets will make all of your guests stop what they're doing and stare. That alone was worth every penny. Not to mention that the owners, Gwen and Eric are some of the nicest and coolest human beings ever!
The Experience
Are there some things that I could have done differently? Sure. But the whole weekend experience of being surrounded by this group of people that will NEVER again all be together at once was surreal and I wouldn't trade it for anything. There were SO.MANY.TEARS!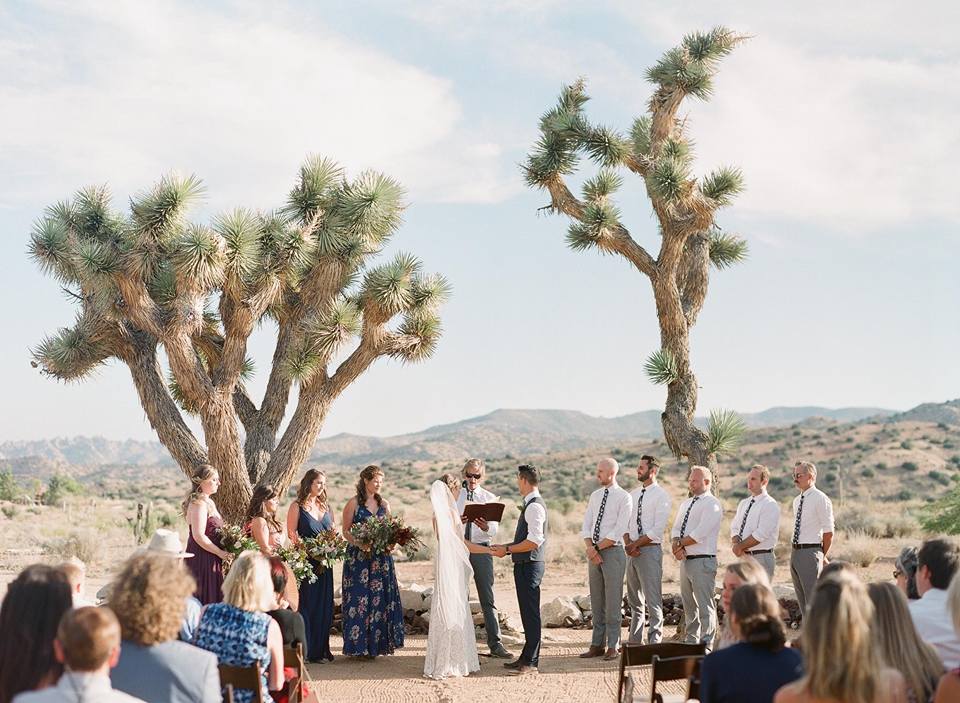 The Dancing
Half of my family is from Quebec, therefore speaks French so our DJ, Jack Farmer, played some awesome French songs and even our American family who didn't know the words started dancing. It was seriously so much fun! Oh and our dogs were wish us all weekend and were completely zonked on the ride home!
Our photographer featured our Rimrock Ranch Wedding on her Blog!
More photos coming soon! Can't wait! Thank you to all my amazing wedding vendors:
Photographer Chloe Moore Photography // Coordination The Events Boutique // Videography Wandering Study // Hair/Makeup Makeup By Emerald // DJ Jack Farmer // Flowers Flower Duet // Rentals Dish Wish and Signature Party Rentals // Venue Rimrock Ranch